Future Solution LX
Ultimate Regenerating Serum
Details
/future-solution-lx-ultimate-regenerating-serum-0729238102743.html
Free Shipping with your $25 purchase and free samples with every order.
Overview
Description
Your skin's future is yours to define.
Future Solution LX Ultimate Regenerating Serum is an intense age-defying formula that promotes incredible age resistance. This exquisite serum visibly reduces the appearance of wrinkles, dullness, and visible pores. Firm, plump youthful looking skin is revealed every morning.
High concentration of exclusive Skingenecell 1P is captured into microcapsules with Condensed Capsule Technology to help provide age-defending benefits.*in vitro
Soft Glow Powder promotes a natural, healthy- looking glow.
Skin Type: All Skin Types. Dermatologist-Tested.
How To Use
Apply two pumps each evening for intense age-defiance. Can also be used as part of your Future Solution LX daytime beauty regimen.
Key ingredients
Formulated with Uji Green Tea Extract and Star Fruit Extract for powerful skincare benefits.
How to Use
Future Solution LX: Intensive Treatment Serums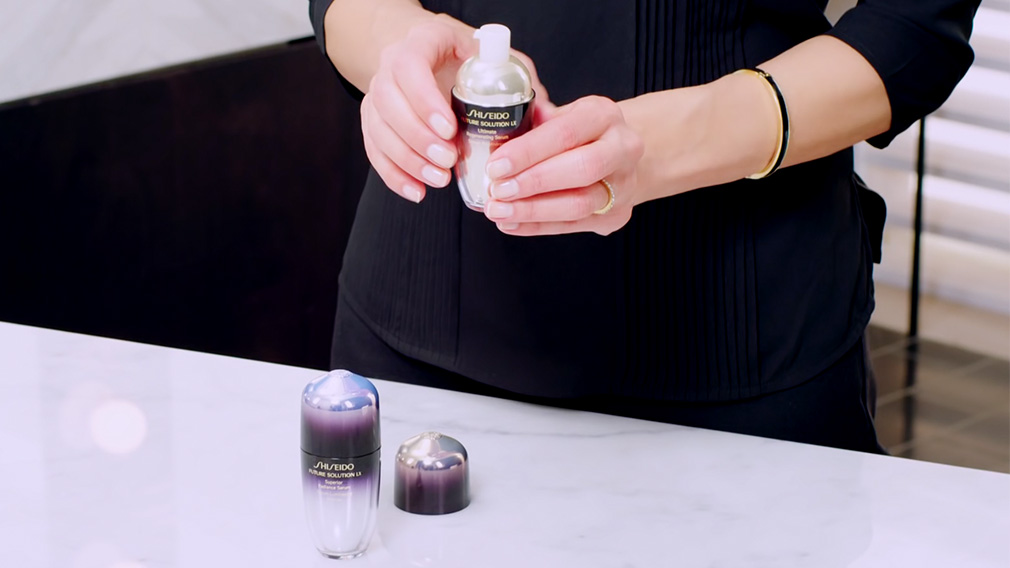 Regimen
Make Your Skin Care Regimen More Powerful with serums
Future Solution LX Superior Radiance Serum should be used as your or evening serum. Apply after cleansing, and softening skin followed by your day and/or night moisturizer.
Recommendations