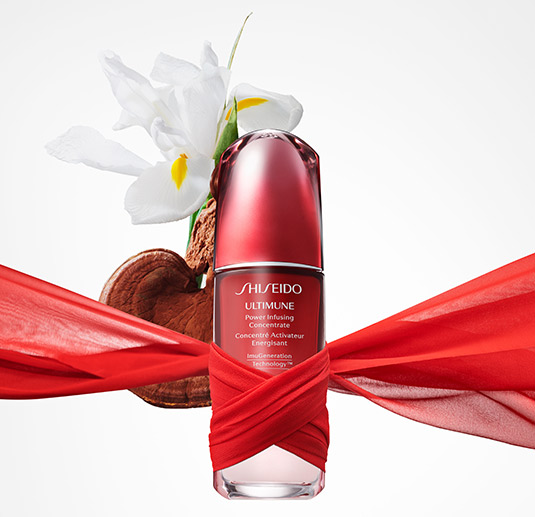 NEW Ultimune Power
Infusing Concentrate
Now formulated with Reishi Mushroom Extract to hydrate & visibly reduce agin and Iris Root Extract for moisturization.
Shop Now
Free Shipping with Purchase
Luxurious Skincare

Our most technologically-advanced skincare that slows down the appearance of visible signs of aging.

Shop Future Solution LX

The Anti-Wrinkle Experts

Experience the powerful anti-aging treatments from Benefiance.

Shop Benefiance

The Sunscreen That Works as Hard as You Do

Experience WetForce- a unique technology that works better the more you are exposed to water or sweat.

Shop Active Use Sunscreen
Introducing NEW Ultimune Power Infusing Concentrate
Ultimune is now enhanced with ImuGeneration Technology™ featuring botanical extracts of Reishi Mushroom and Iris Root, to continuously fortify skin's ability to defend itself.
The Key to Smooth Youthful-looking Eye Area
Target all signs of aging with Shiseido's Future Solution LX Eye and Lip Contour Regenerating Cream.