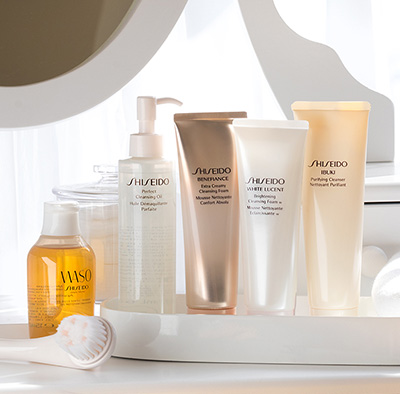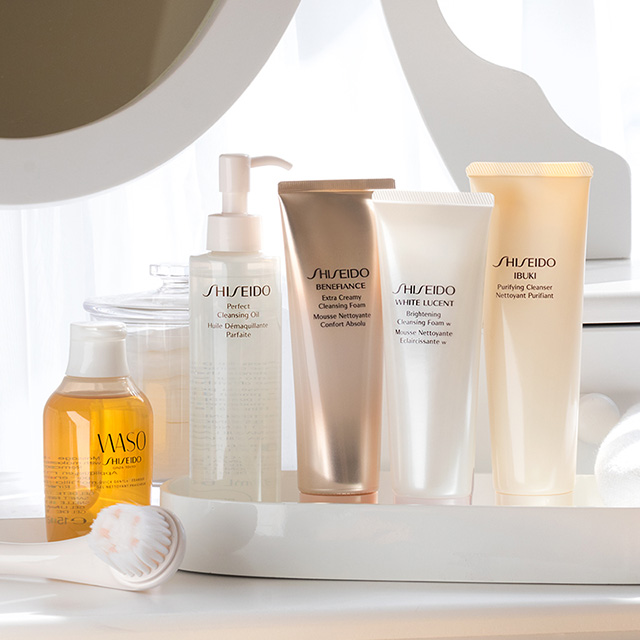 The first step of your morning and nighttime skincare routine.
Our facial cleansers wash away impurities and leave your skin feeling clean, smooth and refreshed.
Shop Cleansers & Makeup Removers
Free Shipping with Purchase
The Luxury Your Winter Skin Craves

Treat your skin with the most luxurious and advanced skincare collection. Future Solution LX will transform your skin, prolong skin's beauty and reduce visible signs of aging.

Shop Future Solution LX Shop Future
Solution LX

Keep an Eye on These Treatments

Take time to moisturize and treat the skin around your eyes. For every eye concern we have a solution

Shop Eye Care Shop
Eye Care

On The Go With Waso

Discover, the WASO collection formulated with natural ingredients that balances and hydrates the skin while targeting oilness, blemishes and visible pores.

Shop Waso

It's time to reboot your senses.

New Essential Energy with ReNeura Technology ™ improves skin's ability to detect and transmit signals, responding to your moisturizer. The result? Hydrated skin that glows from within

Choosing the Best Mositurizer For You

Whether you prefer a lightweight emulsion or richer cream, discover the Future Solution LX moisturizer best suited for your skin.

Play up your eyes

A cool, subtle look or a brash, sexy style is all in the application. Utilizing our Inkstroke Eyeliner and Brush, learn how to create fab, flexible looks.